haus.me is a forward-thinking and innovative company that invented truly off-the-grid homes that can be delivered the next day. Some say it's like if Tesla and Apple designed a house together. That's why we conducted very deep research on the product and idea itself, and then designed a detailed homepage showcasing the different features and advantages.
We designed a custom 'Models' page with a configurator, so that visitors can place pre-orders online automatically. Because this product is quite complex, we created a separate FAQ page to help describe the technology behind it. We also highlight the beauty of these houses with a simple and stylish gallery, company mission and separate landing page for investors.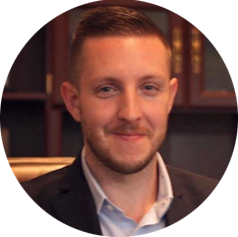 Marketing Expert & Project Manager
"OCNBLU is a competitive agency that understands what marketing is. As a physicist and a visionary person I often think that our houses are so simple. I was amazed how deep their research went and how many questions they asked that were so obvious to me, but not to regular people.
I had an idea of how I wanted the website to look, but it turned out that was just 1 part out of 10 that were necessary. They helped a lot with the content part, but the design and marketing-oriented structure exceeded my highest expectations.
I enjoyed the whole journey, and it's still going. They support us with all of our needs regarding the website and updates."